| | |
| --- | --- |
| Speakers of Panels | Coordinators of Panels |
| | |
Elliott Tom


Vice President, Global Strategist, J.P. Morgan Asset Management
Tom Elliott, vice president, is a global strategist within the Investment Marketing Team at JPMorgan Asset Management, responsible for investment communications through the Guide to the Markets suite of products. An employee since 1995, he worked in the Global Multi-Asset Group (GMAG) until 2006 and before that he was head of the Investment Writing Team. Previously, he worked at Euromoney Publications as a feature writer for a year and prior to that he spent four years at Greig Middleton & Co. as a graduate trainee and securities analyst. Tom obtained a BA in History from Sussex University and an MSc in Economic History from the London School of Economics.
Participation to the discussion of the Round Table
Goudinakos Stratos


Member of BoD, ATE Bank
Goudinakos Stratos,a veteran floor trader, has been actively involved in Investment Banking and Asset Management for over 16 years.

Started out at London's LIFFE as an options market maker/Director of Investments, built and managed complex derivative portfolios (inter - intra volatility spread structures).On his return to Greece joined NBG Group, Head Derivatives & Proprietary Trading; managed the desks of market making, arbitrage and sales, set up an international prop desk and was also responsible for hedging the bank's bond book. In succession moved to NBG's asset management, Chief Investment Manager.Then, participated (partner) in the buyout of an investment company and its extensive restructuring; in addition, developed and started up Ulysses Global Macro Hedge Fund which invested mainly in high grade markets on currencies, bonds, stocks, indices and commodities. Currently, a member of the Global Investment Committee of Helios Capital Management; moreover, managing own assets, trading in international derivative markets.

Holds a Diploma in Chemical Engineering of Patras University in Greece, a DBA from Cardiff Business School University of Wales, and an MBA from CASS Business School of City University; also, holds certificates from TEE, SFA and the HCMC in Market Making & Asset Management.
Coordinator of the 3rd Panel
Grassano Pietro


Executive Director, Head of Greek Sales, J.P. Morgan Asset Management.
Pietro Grassano, Executive Director, is a Senior Sales Executive in JPMorgan Asset Management in Italy since 2002, and Head of Greek Sales since 2008, keeping his responsibility for some clients in Italy. Before that, he has been working with BNP Paribas Asset Management as Client Relationship Manager since Y2000. He spent beforehand four years in Andersen Consulting, where he was Management Consultant in the Finance practice from 1996 to 2000, following mainly banks. His working career starts in Brussels, Belgium, in 1995, as a specialty commodities trader. Pietro has a degree in Economics (DES, Discipline Economiche e Sociali) from Bocconi University in Milan.
A Portfolio Diversification Approach using Commodities
Mr. Grassano will talk of an innovative way of investing in commodities through a futures based UCITS3 strategy.
This method allows utilizing active management techniques on top of obtaining an exposure to commodities in its purest form allowed in the financial markets.
Grigoriadis Constantinos


Chief Investment Officer, ALPANCO Inc.
Mr. Constantinos G. Grigoriadis,is the Chief Investment Officer of Steadfast Management Corp, a full scale single family office of an ultra-high-net worth shipping family. His responsibility is the holistic wealth management of family's global assets.

Prior to this position, Mr. Grigoriadis was the Managing Director and Chief Investment Officer of GWM Ltd, an Athens-based single family office of an ultra-high-net worth shipping family. Since June 2006, he established family's global investment management policy statement, executed global asset allocation strategies, established global custody and selected, managed and monitored a number of traditional and alternative investments.

In December 2004, Mr. Grigoriadis joined U.S.Trust Co. as Senior Vice President. His role will be to successfully develop new business for the firm by targeting ultra high net worth individuals and family offices able to invest assets of 50 million dollars and more. U.S. Trust is one of America's oldest (est. 1853) and most respected investment management and trust companies.

Mr. Constantinos G. Grigoriadis was the President & CEO of Alpha Finance U.S.Corporation, the New York-based broker/dealer and investment banking arm of Alpha Bank, of the largest banking group in the area of Southeastern Europe. The company offered an array of financial products and services to U.S. institutional and accredited clients.

Prior to this position Mr. Grigoriadis was a Portfolio Manager at the Investment Management Department of The World Bank with responsibility for non-US developed and emerging equity markets of the Bank's $11.2 billion Pension Plan. Among other responsibilities was to formulate, recommend and implement strategic asset allocation policies with respect to all investments in the Non-US equities sector.

He joined The World Bank in 1997 after four and a half successful years as Head Market Analyst European Emerging Markets at the International Finance Corporation Capital Markets Group. Mr. Grigoriadis was the "architect" of all IFC Indexes in Central & Eastern Europe, since May 1993, and responsible for the research and analysis of all emerging stock markets/equities in that area.

Mr. Grigoriadis completed an advanced post-graduate program in international investing at the Georgetown University, Washington, D.C. in 1994. He also holds an MBA in International Finance from the Kogod Business School of the American University in Washington, D.C. and a B.Sc., in Finance from the Deree College of the American College of Greece.

Grigoriadis' articles appeared in many international publications and he has spoken to numerous conferences on various aspects of international investing in emerging and developed equity markets in the United States.

Mr. Grigoriadis voted one of the Top 20 Global Rising Stars in Wealth Management by Institutional Investor in 2007.
Coordinator of the 2nd Panel
Handjinicolaou George, Ph.D


Chief Executive Officer, TBANK
George Handjinicolaou is Chief Executive Officer of TBANK (former Aspis Bank). He has been with TBANK since May 2010 before spending 9 months as Vice Chairman of the Hellenic Capital Market Commission, upon his return to Greece. Before that, he was Deputy CEO of the International Swaps and Derivatives Association, Inc. (ISDA), and also Regional Head of EMEA (Europe, Middle East and Africa). His extensive involvement with all aspects of derivatives markets dates back to the early eighties. Before joining ISDA, Mr. Handjinicolaou was the founding member and managing partner of Etolian Capital Management, LLC, a proprietary trading and investment advisory firm. From 2002 to 2006 Mr. Handjinicolaou was the founding partner of Etolian Capital Group, LP, a market-neutral biased, relative value hedge fund specializing in credit and capital structure arbitrage. Prior to forming Etolian Capital, Mr. Handjinicolaou was managing director at Merrill Lynch with responsibility for the Global Fixed Income Emerging Markets business (2000-2002), while from 1998 to 2000, he was executive vice president and head of fixed income for the Americas at Dresdner Kleinwort Benson with responsibility for all of the firm's fixed income activities in the Americas.

From 1986 to 1998, Mr. Handjinicolaou was involved with the fixed income derivatives trading in a variety of functions, including head of global swaps group at Security Pacific/Bank of America, and head of fixed income derivatives for the Americas at UBS. In the early eighties (1983 to 1986), and for a brief period in the nineties (1994-1995), he was with the World Bank Group, including serving as the Treasurer of the IFC. Over the years, Mr. Handjinicolaou has been an active member of the financial community, has served on the Board of Directors of ISDA and Brokertek, and on the Advisory Boards of Polytechnic University, and the International Association of Financial Engineers (IAFE). He has also taught at N.Y.U. and Baruch College and has published several articles. He holds a BA in economics from Athens University, and MBA and Ph.D degrees from NYU.
Participation to the discussion of the Round Table
Holmes Timothy


Managing Director, Risk Advisors, San Francisco Sentry, USA
Mr. Holmes is a senior investment professional with over 19 years of investment industry experience. He has been a Managing Director at Coast Asset Management, a multi billion dollar fund of hedge funds and fixed income arbitrage manager. He also served as a Client Portfolio Manager at Nuveen Asset Management where he was responsible for product management, client communications and business development of the taxable fixed income products. Previously he was a Managing Member of Ascendant Capital Partners long/short equity fund of funds, where he was responsible for business development, manager sourcing and due diligence. In addition, he spent six years with John A. Levin & Co., where he held several key positions in sales and marketing, including Institutional Sales Director. Previously, Mr. Holmes was a Vice President of Alternative Products at Robertson Stephens and a Senior Investment Officer for Nicholas-Applegate Capital Management. Prior to his financial services career, Mr. Holmes served as an Officer in the United States Navy (active and reserve) from 1986 to 2002, where he achieved the rank of Lieutenant Commander. Mr. Holmes received his Bachelor of Science in Chemistry from the University of California, Davis.
Portfolio Managers' Selection for high-net-worth families and institutional investors
Timothy will explore the current trends in market relationships as well as the establishment of the future ones. He will approach the issue from the point of view of a seasoned fund manager, how to maximize returns and how to minimize losses. He will address the most important issue on what criteria are used on how to properly select the ideal mix of fund managers for ones portfolio. A unique analysis will be briefly displayed that is used demystifying the world of capital allocation.
Kanaginis George


CEO, Piraeus Wealth Management, a joint venture with BNP Paribas Wealth Management
George Kanaginis is Chief Executive Officer of Piraeus Wealth Management, a Joint Venture with BNP Paribas Wealth Management.
Prior to that, from 1991-1998, he was Partner at Three Crown Capital Partners, a US-based hedge fund management company, responsible for managing a macro quant fund and an equity fund. In 1999 he returned to Greece and was actively involved in the asset management business as CEO of Team Finance AEPEY, a company he founded in 1999, and Head of International Markets at Proton Bank.

Mr. Kanaginis holds a B.A. in Mathematics and Economics from the University of California, Berkeley, a M.Sc. in Economics from the London School of Economics and a Ph.D. in Economics from Columbia University where he wrote his thesis and coauthored with Nobel Laureate Prof. Edmund Phelps.
He is married with three children.
Hybrid Investment Products: A Most Promising Area for Growth
Hybrid investment products are traditional in nature (liquid, no leverage etc) employing alternative strategies to reduce risk. Given the extreme volatility of major benchmarks during the last decade, traditional investors are seeking ways to participate in the markets with reduced risk. Hybrid investment products offer such a solution and present an attractive opportunity for growth as they target the huge market of traditional AuMs.
Ladopoulos Athanasios


Senior Partner & Senior Portfolio Manager at Swiss Investment Managers GmbH
Athanasios Ladopoulos is the Senior Partner and Senior Portfolio Manager of Swiss Investment Managers (SIM) and Chairman of the Directors Dealings Fund (DD Fund). He is a Greek national with over eighteen (18) years of professional experience in fund management and equity research. He holds an MSc in Intelligent Management Systems - AI & Neuron Networks - from South Bank University, UK, and a BSc(Hons) in Information Systems Analysis & Design from the North College, Greece. He was more recently the Lead Portfolio Manager of several of ACMH and Xanthus Group's funds and initiated an MBO (Management Buy Out).

Before that he was the Lead Portfolio Manager of Kinetic Special Situations, a London-based event driven hedge funds. Prior to that, he was Head of Research at Claridge Capital hedge fund and a futures trader for First Continental Trading based in London. Mr. Athanasios T. Ladopoulos has also worked for Lazard Capital Markets, where he was Associate Director Responsible for Pan-European TMT equity research. Mr. Athanasios T. Ladopoulos spent the early part of his career at the Abu Dhabi Investment Authority (ADIA) where he shared responsibility for their asset allocation and investment activities in Europe. Mr. Athanasios T. Ladopoulos has a solid understanding of Portfolio, Risk, and Money management with a profitable track record.
Coordinator of the 1st Panel
Land Stephen


Portfolio Manager, Franklin Templeton Investments, USA
Stephen Land is vice president, portfolio manager and research analyst with Franklin Equity Group, a division of Franklin Templeton Investments.
Mr. Land is the lead portfolio manager of the US based Franklin Gold and Precious Metals Fund and the FTIF Franklin Gold and Precious Metals Fund (SICAV). He is also a member of the portfolio management team for the Franklin Natural Resources Fund and FTIF Franklin Natural Resource Fund (SICAV).
Mr. Land has research responsibilities for companies in the metals and mining, steel, paper and packaging industries.
His previous research coverage included oil and gas exploration and production industry. He has been the sector team leader of the Natural Resource research team since 2001.
Mr. Land joined the Franklin Templeton in 1997 and earned his B.S. in managerial economics from the University of California, Davis.
Mr. Land is a Chartered Financial Analyst (CFA) Charterholder and a member of the Securities Analysts of San Francisco (SASF)
Riding the wave of emerging market demand by investing in gold and natural resources
Emerging market growth has changed the global investment landscape, creating new risk and new opportunities for investors. The execution of a growth strategy in China has been nothing short of amazing, far exceeding even the wildest expectation in the 1990's. This growth has created a huge demand for natural resources, far exceeding available supply and driving prices higher to incentivize more production and encourage conservation. We believe Natural Resource equities are an excellent way to play this theme of emerging market growth, while precious metals equities can be an excellent diversification tool to protect against some of the dislocations, such as inflation and currency devaluation, which the current global environment has created.

The FTIF Franklin Natural Resources Fund seeks to invest in well-managed companies with strong resource bases, identifiable growth drivers, and technologically advanced operations. We use a fundamental, research-driven approach to identify industries that we believe offer the strongest underlying attributes including, but not limited to, favorable supply and demand characteristics, barriers to entry, and pricing power.

The FTIF Franklin Gold and Precious Metals Fund focus on equities of gold mining companies with attractive production profiles, strong reserve bases and active exploration programs that can drive future reserve and production growth.

The above funds are sub-funds of Franklin Templeton Investment Funds, a Luxembourg registered SICAV.
Monokrousos Platon, Ph.D


Assistant General Manager, Head of Financial Markets Research Division.
EFG Eurobank Ergasias
Dr. Platon Monokroussos currently works as Head of Financial Markets Research with EFG Eurobank Ergasias in Athens.

Before joining EFG Eurobank Ergasias, he held high-level positions in several leading financial institutions including ABN AMRO and Bank of America.

Mr. Monokroussos holds a Bachelor's degree in theoretical Mathematics and two Master's degrees (Economics and Business Administration).

He has also received his Ph.D. from the National and Kapodistrian University of Athens, Dept. of Economics.

Over the past several years, Mr. Monokroussos has participated as a speaker in numerous economic forums in Athens and other major European cites and he has regularly been cited in the local and international financial press and newswires.
Presentation about the Macro Outlook in Greece and Globally
Global Market Outlook. Sentiment surveys and high-frequency economic indicators over the last few months indicate that the global economic recovery is gathering pace. But risks linger in the face of high unemployment rates, elevated commodity & energy prices, the persisting euro area sovereign debt crisis.
Global rates & FX outlook. Increased inflation risks and policy normalization by major central banks point to higher market & policy rates in the period ahead.
Recent policy initiatives and implications to address the euro area sovereign debt crisis.
Greece and its Stabilility Programme. Overview of the Greek economy. EU/IMF adjustment programme, a baseline scenario and debt sensitivity analysis.
New Europe: Country outlook for 2011 and beyond
Scapinakis Dimitris


Chief Investment Strategist, Marfin Egnatia Bank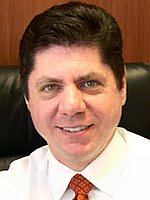 Dimitris Scapinakis has an Engineering Degree from the National Technical University of Athens and an MSc. in Transportation Economics from the University of California at Berkeley. Between 1991-1994 he worked with Trademco Management Consultants. In 1996, after having obtained an MBA from Warwick University joined the corporate banking unit of Citibank N.A. in Athens as an assistant account officer. Then, in 1998 he moved to P&K Securities as a Senior Equities Research Analyst. In September 1999 joined the Marfin Group first as a Senior Analyst and then as Head of Research of the brokerage subsidiary. From 2002 is the Chief Investment Strategist of Marfin Bank.
Participation to the discussion of the Round Table
Siokos Stavros, Ph.D


President, Sciens Fund of Funds Management, UK
Dr. Stavros Siokos is President of Sciens Fund of Funds Management responsible for the general management of Sciens in its capacity as investment advisor and asset manager for the fund of funds and the managed account platforms.

He holds an Electrical and Computer Engineering Diploma from the University of Patras, Greece, as well as a Master's degree in the same field and a Ph.D. in Operations Research (with focus in Financial Engineering) from the University of Massachusetts, USA.

For many years he served as Managing Director within the equities division of Citigroup in London, where he was global head of alternative execution sales (program trading, algorithmic trading, Direct Market Access), Global head of Pre and Post trade analytics (responsible for Best Execution Consulting Services - BECS), global head of portfolio trading strategies as well as European head of the company's pension funds and insurance companies structured solutions for equities. During that period, he and his teams were top ranked in most of the major Global and European investment quantitative research surveys.

Consequently, he was head of Investment Management of Piraeus Bank in Greece. He was Chairman of Piraeus Asset Management and Piraeus Equity Advisors, the Private Equity and Venture Capital arm of Piraeus Group which he initiated and implemented. He was also Chairman of Piraeus Wealth Management, a joint Venture between Piraeus Bank with BNP Paribas Wealth Management. He initiated and established this joint venture for the provision of wealth management services in the countries where Piraeus Group operates.

He is also serving in the board of directors, advisory boards and investment committees of several prominent companies, institutions and academic establishments.

He is the author of several academic and professional papers as well as a number of international books.
Fund of Funds and Managed Account Platforms: New Ways Of Adding Value To The End Customer. What makes the difference in selecting a good fund manager?
Description of the topic will be announced soon